Showcasing Our Most Recent Project Works
Business Loans Website Design
Admin
Our Proven Work Methodology Produces Results
1. MEETING
We gather the requirements from you either meeting you in person or via call and create a documentation of the same.
2. PLANNING
We analyse the pros and cons of your requirement and advise you the best solution with a perfect project plan to fulfill the requirement.
3. EXECUTE
We focus on design and development of the analysed requirement as per plan into a complete solution and host it in our demo server.
4. TESTING
Our Quality Assurance team conducts a regress testing of the developed solution confirms to the requirements and provides sign off.
5. DELIVERY
We provide you with the demo link of the solution for your confirmation and feedback upon your satisfaction we deliver the solution for you.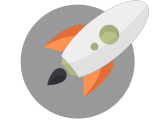 We're Here To Help You With Your Web Design Needs!
Create your website with us while the tea is hot!!