New Business Enquiries
Please leave in your details in the below form and we'll get back to you at the earliest.
Happy to help
You can also send across your enquiry to sales@esourceit.in
Career Opportunites
Looking for a challenging job that would enhance your career growth with international standards
Email your Resume
Email your resume to jobs@esourceit.in and we'll get back to you if there is any suitable job available.
General Enquiries
We are here to help you with your technical queries and offer free website consultation
We are here
Email us your queries to info@esourceit.in or call us at +91 44 26551036 or +91 413 2355153

We'd love To Meet You In Person Or Via The Web!
As a leading web design company we offer professional web design services at a more affordable rate across the globe and we are in India now!! We specialize in Web Design, Branding, Print Materials, Digital Strategy and eCommerce solutions.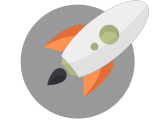 We're Here To Help Your Business Boost Over The Web!
Through Creative Ideas, Innovation & Sheer Passion
Chennai, Tamil Nadu
We are glad to meet you at our office in Avadi, flip to check our address
Drop in for a Coffee
14, Rajadurai Street,
Nandhavana Mettur, Kamaraja Nagar,
Avadi,Chennai -600 071
Phone:+91 44 26551036
Puducherry, India
Got an idea when you are on a vacation in Pondy, drop by to discuss. Flip to know our address.
Drop in for a Coffee
No. 4, Thiruvalluvar Street,
Thamizh Thai Nagar, Vanrapet,
Puducherry – 605 001.
Phone: (+91) 413 2355 153